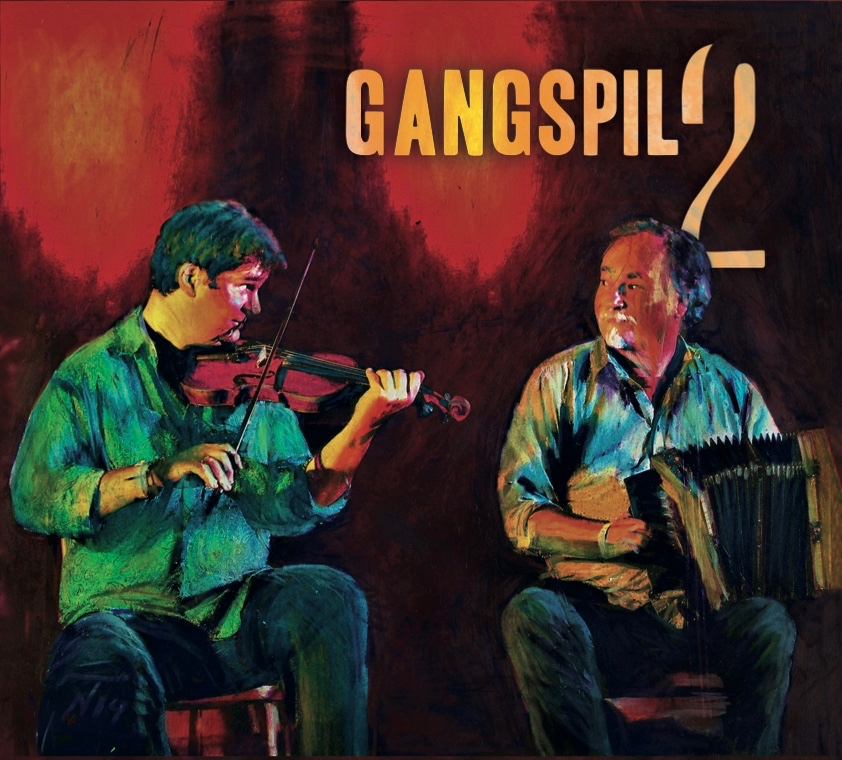 A bit over four years have passed since our first release, Gangspil. However, we haven't been laying on the lazy side. Besides numerous small tours at home, in Germany, Belgium, Finland and France, we have performed over a 100 concerts in the US and Canada.
From being a trio, we are now a duo, that has given us the opportunity to dig deeper into the unisone duo-playing that is at the core of our music. It has also given us the freedom to play with different musicians, each of whom in their own unique way contributes an extra dimension. All this can be heard on this album. Thank you so much, Malene, Vidar, Jacob, Lisbeth and Peter.
Our repertoire is constantly growing and four years is a long time. That's why you're now holding something as old-fashioned as a double album in your hands. Therefore Gangspil 2. We hope it will bring joy!

The album is exclusively only released in physical form, but our record company will gladly ship it world wide, more via this link!
The only sound clips online can be found via soundcloud
And as the video about the farmer and the blacksmith here!