Nr.: GO1710 – Year: 2010
Record company: GO' Danish Folk Music
Awarded "DANISH FOLK ALBUM OF THE YEAR" and "DANISH FOLK ARTIST OF THE YEAR" (Kristian Bugge) at Danish Music Award Folk 2011!!!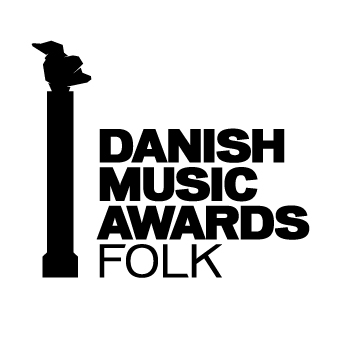 "Hopsadaddy" is the long-awaited, energy-packed debut album from Habadekuk. The release took place at Odense Folk Festival, where the nine-piece folk band had champagne and confetti flowing!
Powerful horns, toe-tapping fiddle and contagious rhythms characterise the album, which catapults folk music well and truly into the 21st century. "We've mixed elements from salsa, jazz and folk to inject new energy into old dance tunes. This way the tunes can still get the party started," says violinist Kristian Bugge.
Following huge success at home and abroad, this young and lively nine-man band are now more ready than ever to take to the stage with their fast-paced polkas.
Habadekuk have already wowed audiences at Spot Festival and Danish Music Award Folk, as well as at festivals in Poland, Sweden, Finland and Norway. They won NORD '09, the Nordic folk music championships in Sweden, broadcasted in Swedish, Finnish and Norwegian Radio. www.nord09.com
Kristian Bugge: Fiddle
Peter Eget: Accordion
Rasmus Henriksen: Trombone
Jakob Holdensen: Trumpet
Rasmus Fribo: Saxophone, Saw, Yodelin
Rasmus Brylle: Drums
Jens Krøgholt: Double bass
Morten Nordal: Guitar, lapsteel, banjo
Theis Juul Langlands: Piano
1. Proptrækkeren 2:38
2. Polkason 4:32
3. Viggo post 4:43
4. Kingo & Hans Jensen 5:12
5. Hornpiben 4:11
6. Spilledåsen 2:54
7. Pe' Broen & Jens Carl 6:09
8. Habadekuk 3:51
9. Kirsten & Jeg 2:14
10. Hopsadaddy 3:59
Recorded 2010:
Snowville Recordingstudio – Torben Sminge
Mexika – Morten Nordal
Mix: Søren Brylle
Edit: Morten Nordal
Mastering: Studio C4 – Mikkel Gemzøe
Layout: Mikkel Henssel
Photo: EP-Photography
Arranged by:
Anders Ringaard (1,2,3,4,7,9)
Theis Juul Langlands (5,8)
Rasmus Henriksen (6,10)
Kristian Bugge (10)
Rasmus Fribo (6)
Contact: mail@habadekuk.dk
Text: Anders Chr. N. Christensen & Habadekuk
Supported by:
Danish Musicians' Union www.dmf.dk
Habadekuk:
www.habadekuk.dk
GO' Danish Folk Music: www.gofolk.dk
Folkshop.dk – Ribe Landevej 190 – DK – 7100 Vejle, Denmark
Tel. +45 75 72 24 86 – Fax. +45 75 72 24 85 – E-mail:info@folkshop.dk – CVR-number: DK 20065397
Buy the CD here:
folkshop.dk